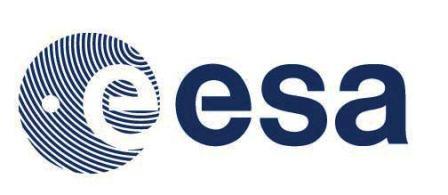 The Ladybird Guide to Spacecraft Communications:
ESA's Education Office is looking for 22 engineering university students who would like to be introduced to the fascinating world of spacecraft communications.

Between 6 and 9 March 2018 at the ESA Academy's Training and Learning Centre in ESEC (European space Security and Education Centre, in Redu, Belgium).

During the week, the students will take part in a group exercise in which they will be asked to design a communications system for a mission which then experiences an anomaly taken from real life.

Application deadline: 22 January 2018:
http://www.esa.int/Education/ESA_Academy/Calling_the_next_generation_of_spacecraft_communications_engineers2
Requirements: to be aged between 18 and 32; be a citizen of an ESA Member or Associate State; be enrolled as a full-time 3rd / 4th year Bachelor, Master, or PhD student in a university for the year 2017-2018.

The sponsorship will cover accommodation and meals as well as up to 200 euros for travelling.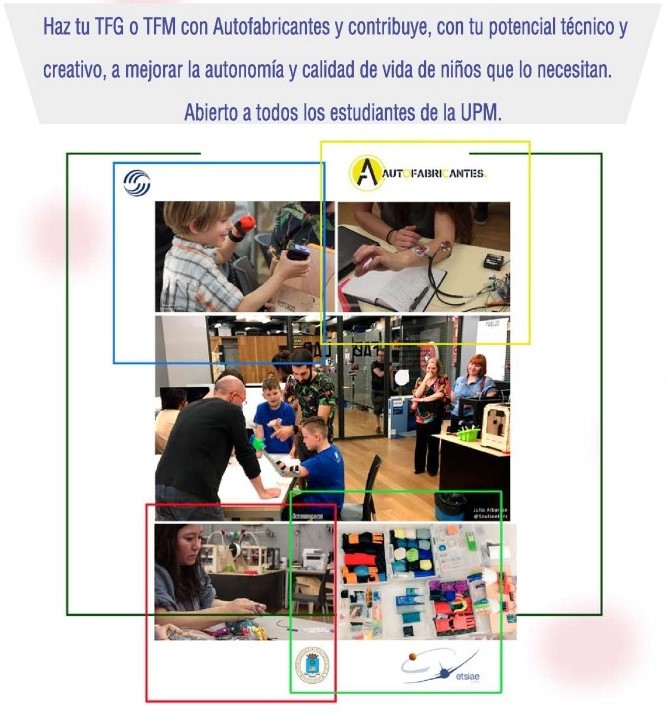 La asociación AUTOFABRICANTES ofrece proyectos en los que puedes colaborar para ayudar a niños con algún tipo de discapacidad y que podrían convertirse en PFG/TFM o práctica curricular.
Si estás interesado puedes inscribirte a través del siguiente espacio Moodle: https://moodle.upm.es/formacion/course/view.php?id=3843 (con tu cuenta de correo UPM y con la clave de matriculación: AUTOFABRICANTES). Elige los proyectos por orden priorizado (en el pdf "Propuesta de Proyectos" hay una descripción detallada).
El plazo estará abierto hasta el 21 de enero de 2018 (23:55h).