Eventos Históricos
Marzo, 2010
Lun
Mar
Mie
Jue
Vie
Sab
Dom
1
2
3
4
5
6
7
8
9
10
11
12
13
14
15
16
17
18
19
20
21
22
23
24
25
26
27
28
29
30
31
Mes de Marzo de 2010
Seminar on Video Coding
16/03/2010
Professor: Dr. Ing. Henryk Richter
Date: 16-18 March 2010
Language: English
1 ECTS
Inscription: Students' Secretariat (6104)
Contents:
- Methods, techniques and algorithms for data compression
- Video coding standards and their specifics
Seminar on MIMO Mobile Radio Systems
16/03/2010
Professor: Dr. Ing. Tobias Weber
Date: 16-18 March 2010
Language: English
1 ECTS
Inscription: Students' Secretariat (6104)
Contents:
Lesson 1, Modelling of MIMO systems.
Lesson 2: MIMO channel modelling.
Lesson 3: Practical MIMO system.
| | |
| --- | --- |
| | 15-18 March, 2010 |
UPM51: Cybersociety: myths and contradictions.
UPM52: Optical Communication Systems.
UPM65: Fundamentals about Information and Networking Security.
UPM66: Project Management: Art and Science.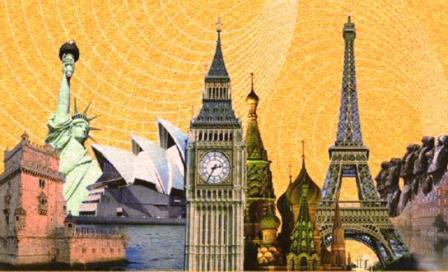 ETSI Telecomunicación (Edif. A)
9.30-14.00h
Charla informativa sobre oportunidades de estudio en Japón
09/03/2010
ETSI Telecomunicación, aula A-122.
De 14:30 a 15:30h.
A cargo de Luis Jou, alumno de la ETSIT que está actualmente realizando el Máster en la Keio University (con la que la UPM tiene un acuerdo bilateral).

Miércoles, 3 de marzo de 2010, de 9:00 a 14:30 h.
Salón de Actos de la EUITT - Campus Sur