Eventos Históricos
Abril, 2012
Lun
Mar
Mie
Jue
Vie
Sab
Dom
1
2
3
4
5
6
7
8
9
10
11
12
13
14
15
16
17
18
19
20
21
22
23
24
25
26
27
28
29
30
Mes de Abril de 2012
Curso Intensivo de Fotografía Química
27/04/2012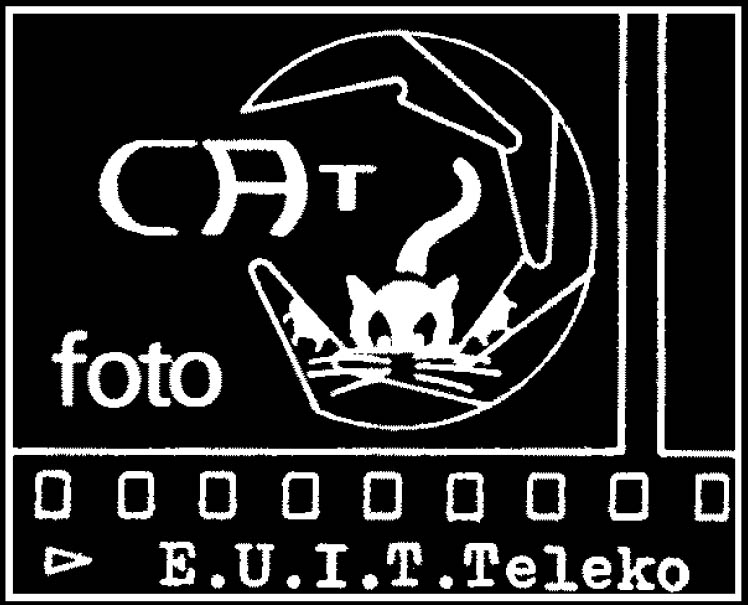 Organizado por la Asociación de Cine Amateur Teleco (CAT)
Programa
Impartición los días 12 y 19 de mayo.
Inscripciones hasta el 9 de mayo en: cateuitt@gmail.com
Cinema in the Library
25/04/2012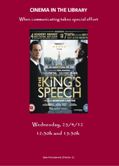 The King's Speech
Miércoles 25 de abril, 15:30 h.
Aula Javier Hernández (3005)
Del lunes 23 al viernes 27 de abril.

Ganadores de los Concursos de Relatos Cortos, de Fotografía y de Ideas Innovadoras en
Entrega de premios: Sala de Juntas EUITT, día 27 a las 14:00


Quality Assessment of Audiovisual Media Content
Prof. Dr. Ulrich Reiter (Norwegian University of Science and Technology)
23rd-25th April.
15:30 hs.-17:30 hs.
Room: 4202A
1 crédito de libre elección para alumnos de 3º de ITT y 1 ECTS para alumnos de Máster. Con la realización de un trabajo. Inscripciones en despacho 6104 (Dirección).

Actividades en la Biblioteca del Campus Sur
"El realismo mágico"
BUCS, 23 de abril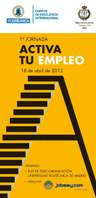 La EUIT de Telecomunicación y Jobssy.com, organizan esta 1ª Jornada Activa Tu Empleo.
Miércoles 18 de abril, 9:30 h.
EUIT Telecomunicación
Campus Sur
Mesa redonda: "Búsqueda de Empleo 2.0"
Aula Magna Javier Hernández (3005), 12:30 h.
Advanced Research Seminar
18/04/2012

Next May 23rd-25th will take place the seminar Quality assessment of audiovisual media content presented by Prof. Ulrich Reiter from the Norwegian University of Science and Technology, in the Salón de Grados (3004) of the EUITT. More info in this link.
A 5-week summer school entirely taught in English.
From June 4th till July 6th 2012.

Open to Bachelor level engineering students.

€1,100: lectures, lab work, housing, monthly trolley line tickets, health and housing insurance, visits, social activities.

Application deadline: Monday, April 16, 2012

Programme:
- Introductory lectures given by experts of the Minatec Research Centre and from the EPFL Lausanne and the Politecnico di Torino.
- Lab work in a clean room environment.
- Visits of the European Synchrotron (ESRF), the Minatec Research Centre, Institut Laue Langevin...
- Intercultural courses and many outdoors activities around Grenoble, capital of the French Alps, oenology classes, International Week End, cultural visits, visits of the EPFL and Polito's campuses.
La EUIT de Telecomunicación tiene acuerdo Erasmus con esta Universidad a través de su École d'Ingénieurs pour l'Energie, l'Eau et l'Environnement (ENSE3)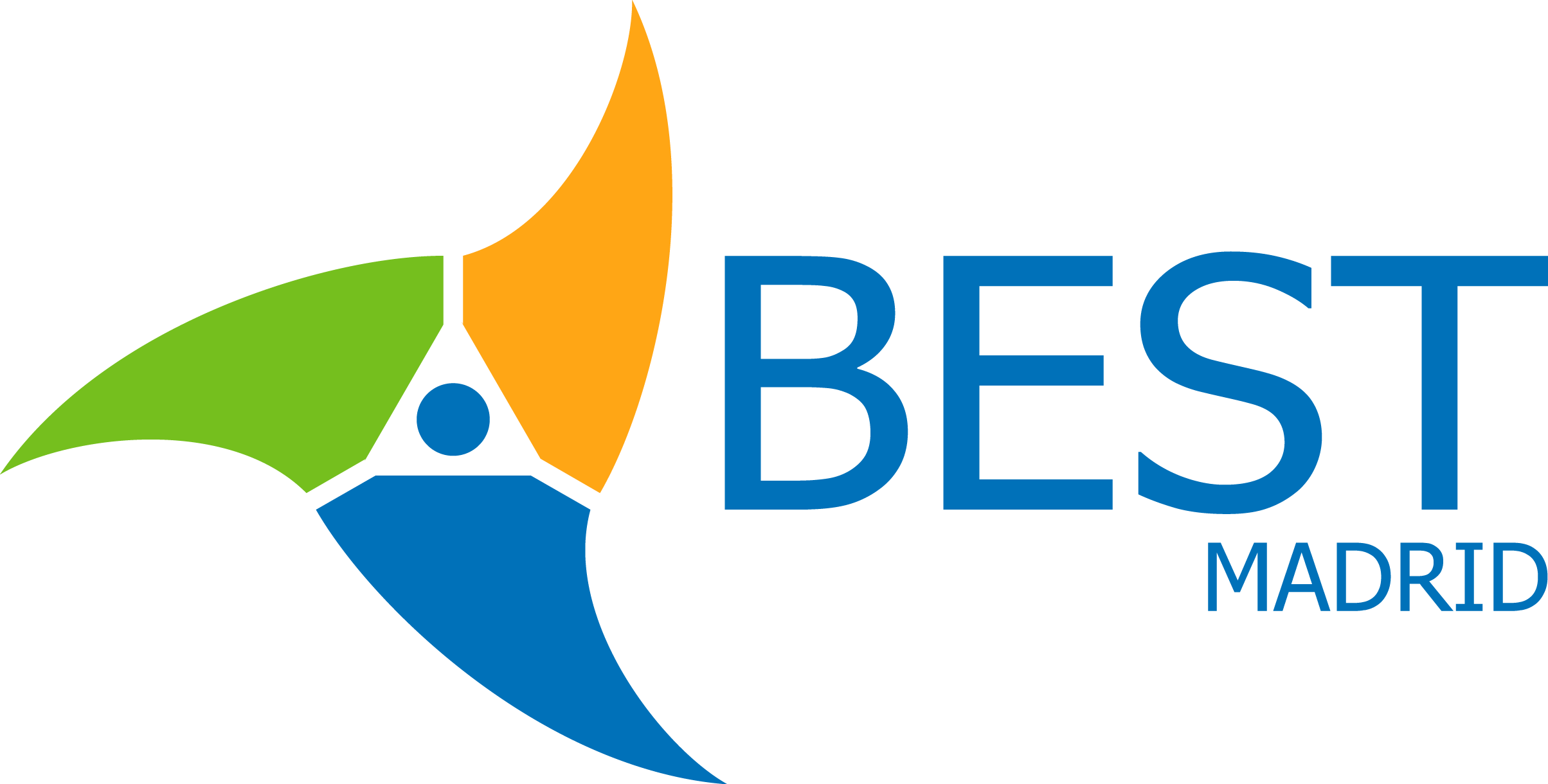 ¿Qué tal se te da manejar el estrés? ¿Quieres aprender a trabajar en equipo? ¿Sabes sacar lo mejor de ti mismo?
Días 17, 18 y 19 de abril. De 15:30h a 19:30h. Aula 1008.
Plazo de inscripción cerrado.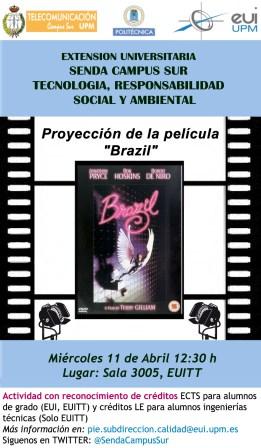 Miércoles 11 de abril. 12.30h.
Aula Javier Hernández Bermejo (3005).
Se reconocerán 0,5 créditos de Libre Elección (con la realización de un trabajo) a alumnos de ITT.