Eventos Históricos
Mayo, 2020
Lun
Mar
Mie
Jue
Vie
Sab
Dom
1
2
3
4
5
6
7
8
9
10
11
12
13
14
15
16
17
18
19
20
21
22
23
24
25
26
27
28
29
30
31
Mes de Mayo de 2020



La Universidad de Las Américas (UDLA) en Quito, Ecuador, tiene el plazo abierto para recibir las solicitudes de intercambio para el semestre de otoño ('semestre 202110') o para curso completo ('Año Académico 2021').

Su ubicación, muy cerca de la mitad del mundo, permitirá a los estudiantes vivir una experiencia académica y cultural inolvidable.

En la hoja informativa están los detalles sobre el proceso de solicitud.

Si has superado los dos primeros cursos del Grado puedes solicitar este destino escribiendo a la Subdirección de Relaciones Externas antes del 27/05/2020.



La Universidad Nacional de Ingeniería en Lima (Perú) dictará sus clases virtuales en el periodo 2020-II (otoño) para el intercambio internacional.

Los estudiantes interesados pueden enviar el formulario incluido en esta guía cumplimentado a movilidad.etsist @ upm.es hasta el 25/05/2020.
Escuela virtual de verano del Beijing Institute of Technology.

Ofrecen el curso gratuito y con plazas ilimitadas.

Los estudiantes interesados deberán enviar al correo delegacion.asia @ upm.es este excel cumplimentado.

Plazo: 15/05/2020.



We have extended the application deadline for SDU International Summer School: 15 May 2020

Two weeks intensive courses: 3 - 14 August 2020 (except one course that runs from 10 - 19 August). 5 ECTS.

On campus - or online:
If the situation with the pandemic and/or closed borders should prevent us from hosting your students on our campuses, the majority of courses will be offered online instead; please see the individual course descriptions for more information. We expect to make the final decision in mid-May. We will inform all applicants as soon as possible so please do not make their travel arrangements until you have heard from us.

This year with a largely increased number of courses from four faculties:
Engineering
Science
Business and Social Sciences
Humanities

No tuition fees for students nominated through exchange agreements. La ETSIST tiene acuerdo Erasmus con la SDU por lo que nuestros estudiantes no tienen que pagar tasas.

Requisitos para participar: 120 ECTS superados y un C1 en inglés.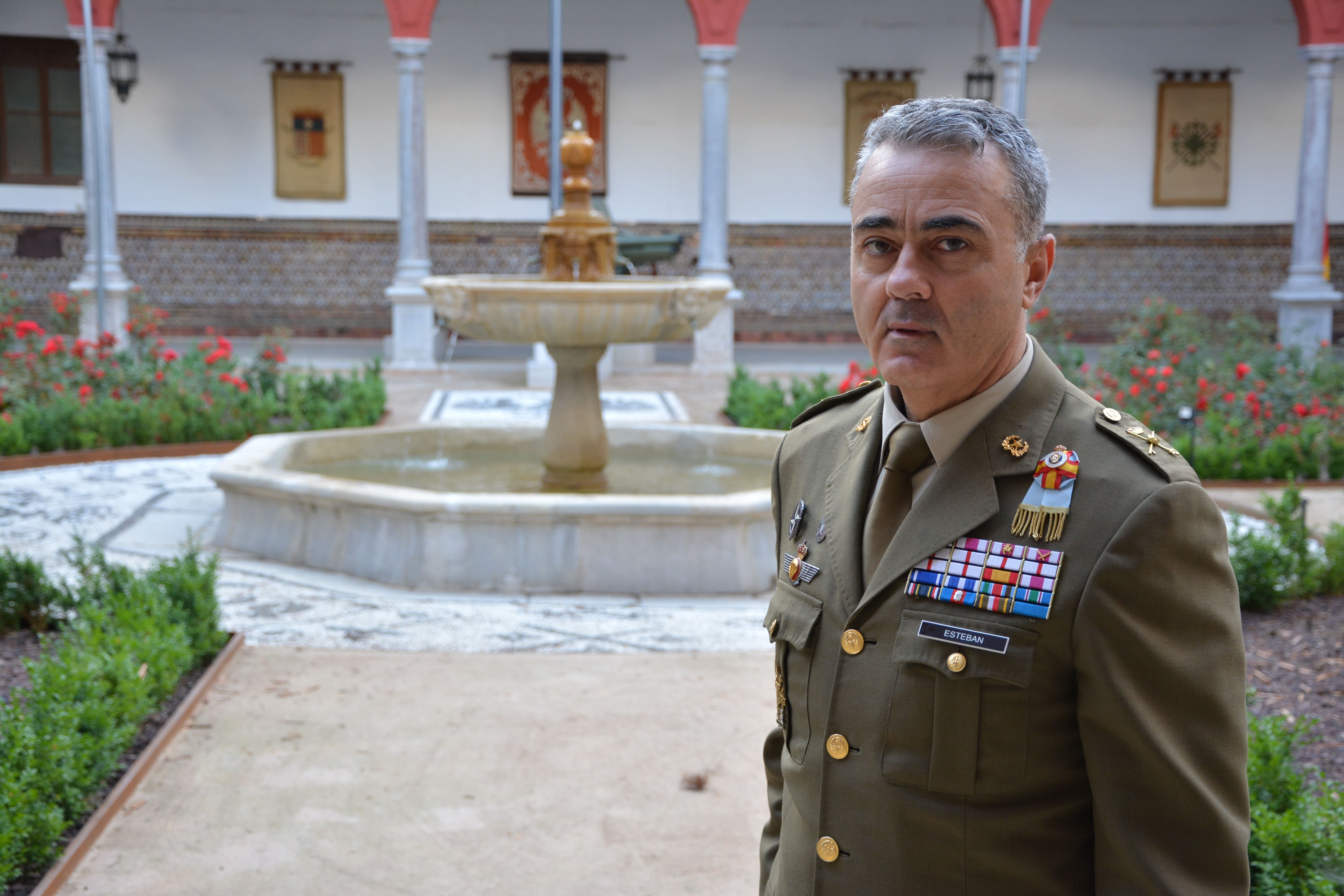 El profesor "Ad Honorem" Antonio Esteban gana el 'I Premio Nacional de Periodismo José Ortega Munilla' y dona el premio a dos instituciones benéficas para la lucha contra el COVID-19. ¡Gracias!
Los interesados pueden enviar su CV hasta las 12h del 10/05/2020.

Nuevo día de realización: Jueves 21 de mayo de 2020.
Nuevo plazo de inscripción: hasta el 05/05/2020 (23.59h). A través de Politécnica Virtual / El inglés en la UPM.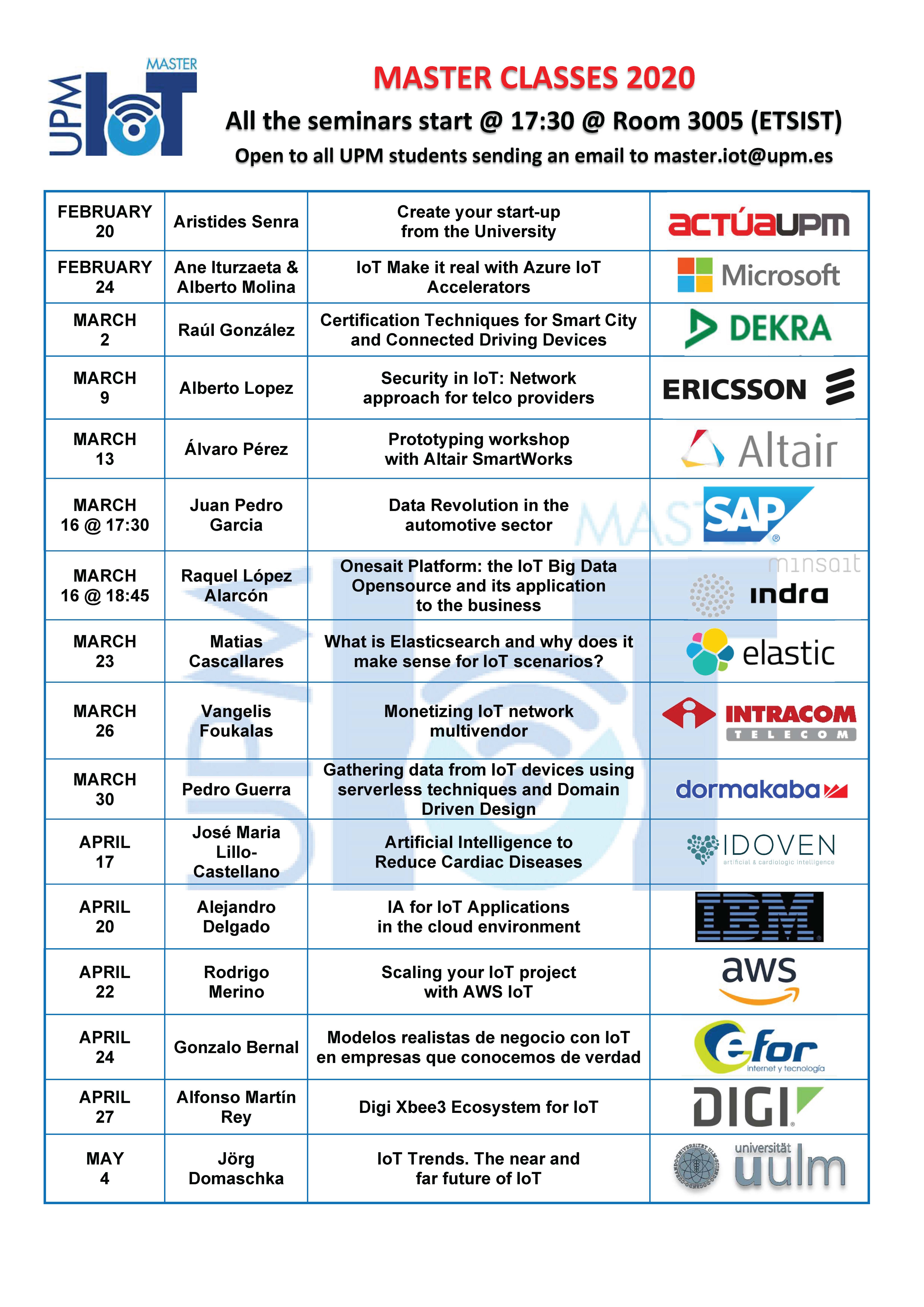 Ciclo de conferencias organizadas por el Máster de IoT. Todas ellas se desarrollarán en la 3005 a las 17:30.