Title description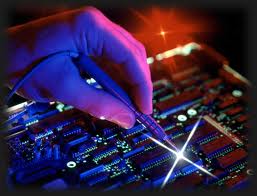 Below is information on the title description is summarized in the following sections:
Title name

Spanish name:
Máster Universitario en Ingeniería de Sistemas y Servicios para la Sociedad de la Información
El título está incluido en el Mapa de Titulaciones de la UPM aprobado por Consejo de Gobierno.

English name:
MSc in Systems and Services Engineering for the Information Society
Responsible school
The ETS de Ingeniería y Sistemas de Telecomunicación of the Universidad Politécnica de Madrid is the center responsible for managing and delivering these teachings, involving all departments of the same:
Departments involved in the title:
- Audiovisual and Communications Engineering (DIAC)
- Engineering and Telematics Architecture (DIATEL)
- Engineering Circuits and Systems (ICS)
- Applied Mathematics for Telecommunications Engineering (MAT)
- Electronic Systems and Control (SEC)
Departmental Sections involved in the title:
- Physical Electronics (EF)
- Physics Applied to Information Technology (FIS)
- Linguistics Applied to Science and Technology (LIN)
Teaching units involved in the title:
- Industrial Engineering, Business Administration and Statistics (ORG).
Title implementation academic year
The Master program has been verified by ANECA (National Agency for Quality Assessment and Accreditation) and his teachings were introduced in 2010-2011.
Type of education

In general térmnos teaching is offered in person, although some courses may be taught in a blended format.
Total number of ECTS credits

To obtain the degree must have completed at least 60 credits (30 credits per semester), including the Master's Thesis.
The minimum and maximum number of credits to register for both full-time and part-time students are regulated by the Access and Enrollment Regulation (Normativa de Acceso y Matriculación) of the University. You can access this standard through the following link.
Staying regulations

The regulations establish the registration procedures once admitted, the student should follow to enroll and register in the program.
Additional details concerning these regulations can be found at this link.
Instruction language

The learning process will be conducted in English and Spanish languages.
An B2 English level is required to an appropriate development of the learning process and skills achievement.
Students with special educational needs

The University has a "Disability Attention Unit" in order to promote a full barriers free university to ensure equal opportunities and non-discrimination of people with disabilities in the access, staying and learning progess in the university. This Unit is responsible for ensuring that equality and integration of those members of the university community who are suffering from disabilities, as well as raise awareness and sensitize its members about education without barriers. The information on this unit is available at this link.
A specific form for requesting support fromr the Unit is available to the student, which is accessed through the link "Contact Us" link above.
An appropriate suppport is provided to students eith special educational needs toaccess to this Master studies.
Additional information necessary for issuing the Diploma Supplement

Priority direction of the master:
Professional and research
Nature of Institution:
The UPM is a public institution
Nature of the university:
The ETS de Ingeniería y sistemas de Telecomunicación is a school of the UPM
Professions for which the title provides skills:
Not applicable
Itineraries and reinforcements:
The Master program has two tracks:
1) Professional Itinerary: This itinerary qualifies for specialized professional development activities. We propose two intensifications in it:
a) Intensification Systems.
b) Enhancement Services.
2) Research Itinerary: This itinerary enables students to start research activity and meets the requirements of the UPM.
Language(s) used during the training process:
The training process is conducted in English and Spanish languages.